Review of WAITIEE 3 in 1 Magnetic Wireless Charger for iphone 12,Airpods and apple watch
Review of WAITIEE 3 in 1 Magnetic Wireless Charger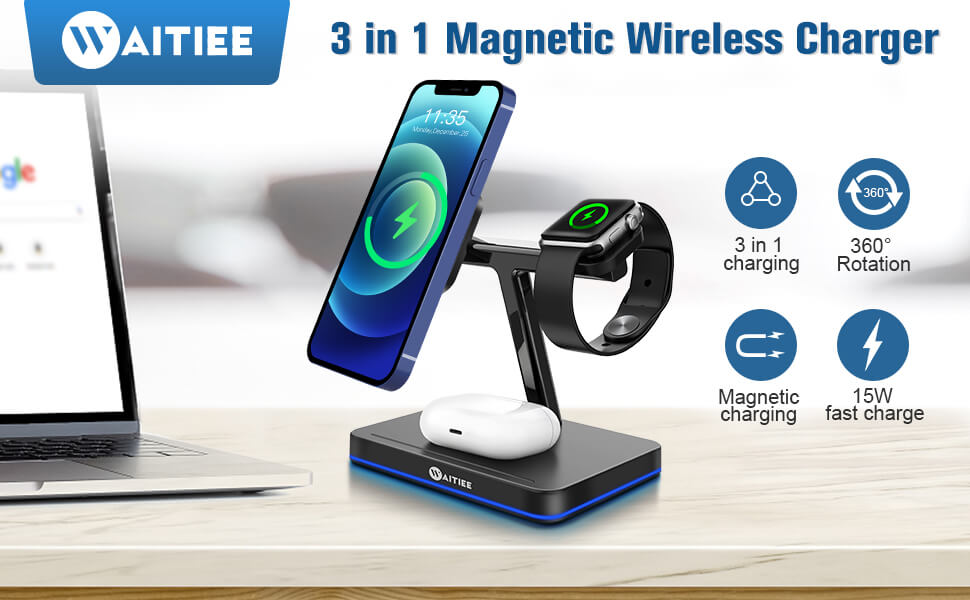 WAITIEE 3 in 1 Magnetic Wireless Charger compatible with iPhone 12/12 pro Max/mini/Airpods Pro/ Airpods 2 and apple watch series. This is a 3in1 design with magnets, just place your iphone on the stand, the magnetic tech will automatically allign the phone to provide precise and efficient charging to your iphones, makes wireless charging a snap!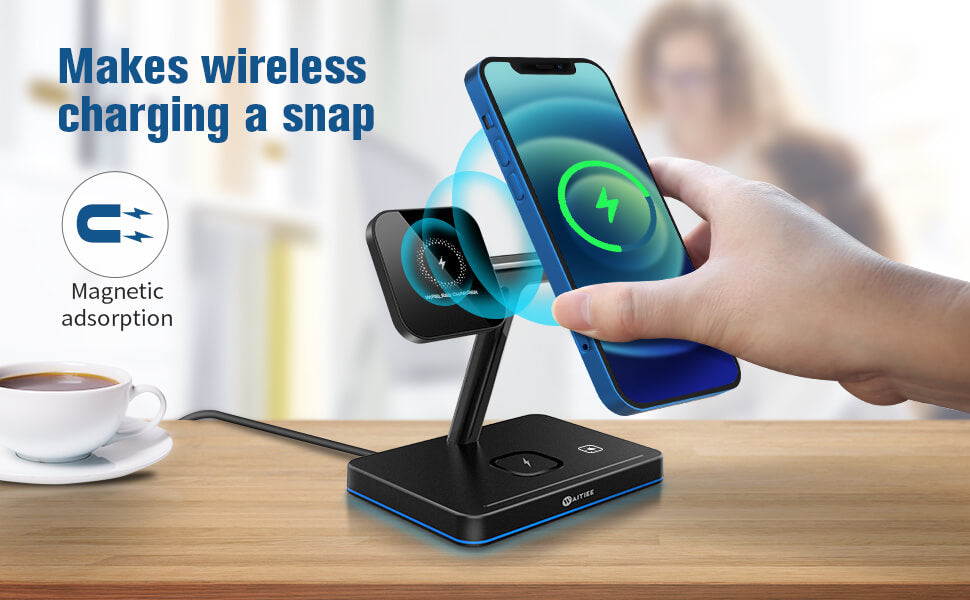 Thanks to the 3in1 design, this waitiee magsafe compatible wireless charging station can wireless charging your iPhone 12 series, Apple watch and Airpods at the same time easy and conveniently!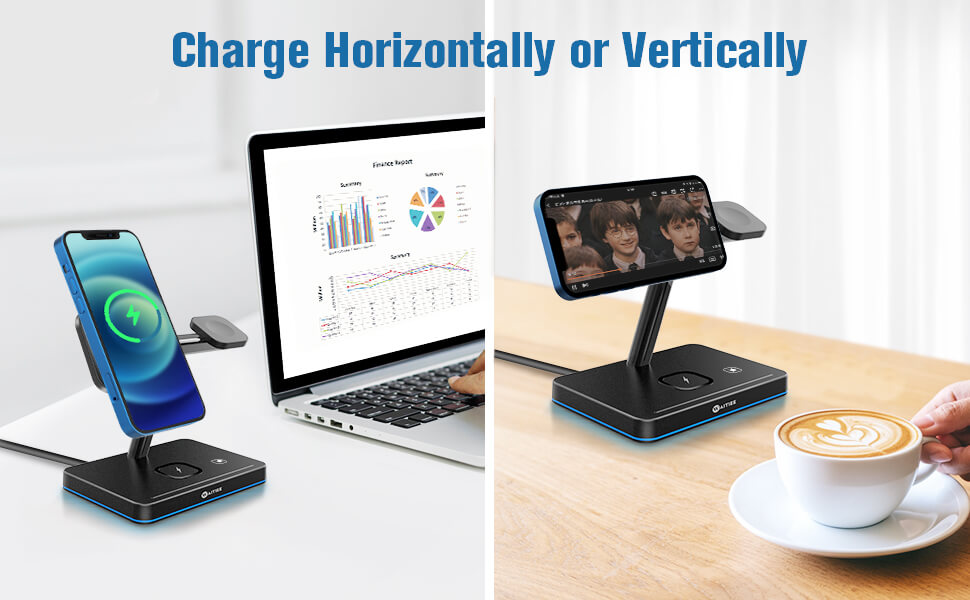 The waitiee magsafe charging support 7.5W fast wireless charging for the iPhones, the magnetic alignment specially designed for the iPhone 12, iPhone 12 Pro, iPhone 12 mini, iPhone 12 Pro Max and magsafe case for the iphone 12.
There is a smart LED Indicator to show the charging states, so you can know the charging status of your smartphone, iwatch and earbuds at the same time.