Belkin 3-in-1 MagSafe Charger VS SINREGeek Magnetic Charger Review
You should think about how to spend the least money to achieve the same experience.
One of the biggest surprises of the iPhone 12 models is the introduction of MagSafe technology for charging . Now, we have seen the emergence of the first third-party MagSafe accessory, including a three-in-one Belkin MagSafe charger called BoostCharge Pro. The beautifully designed accessories are available in black and white, and can charge compatible iPhone, Apple Watch and AirPods at the same time.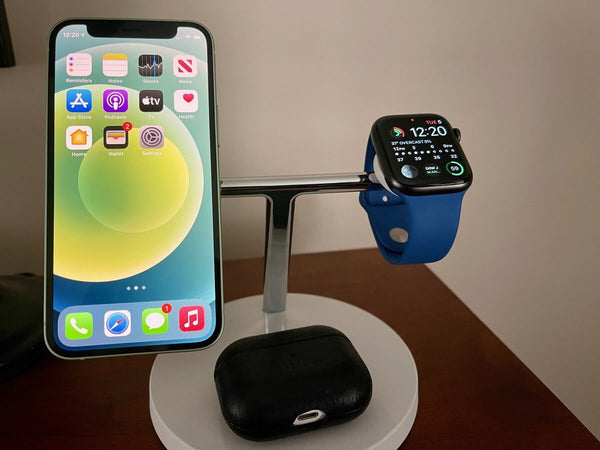 There is no doubt that this is an amazing device. After testing this product, we also summarized its advantages and disadvantages based on the evaluation of many users.
Bottom line: Belkin MagSafe Charger provides a seamless MagSafe wireless charging experience with a powerful impact that looks comfortable sitting on a desk or bedside table. However, it is not for everyone.
Advantage:
Charge your phone,iwatch,Airpod at once
Cool hovering effect for iPhone which can rotate to any angle
Up to 15W wireless charging for compatible phones
Charge in Portrait or Landscape
Works well with original phone case 
Disadvantage:
It's costly
Only Compatible with iPhone 12 series
Qi charger is only 5W (enough for AirPods, slow for other phones)
Not USB-C and no USB output
No nightstand mode for Apple Watch
We tested this with all iphone 12 models by the way, and all devices can rotate sideways. That includes the massive iphone 12 Pro Max.
ionicle Said:
I think this is fantastic, but in my opinion, the price of $149 is eyewatering, here in the UK (not checked yet) but i suspect thag translates to £149, (or to put it another way, half of my average weekly wage(after tax)) thats a staggering amount of money for a charger, if this was £50 or £60, i would be sorely tempted, but at 149 its just too damn high to be realistic, however good it is.
Then let's take a look at SINREGeek's MagSafe Compatible 3 in 1 wireless charger.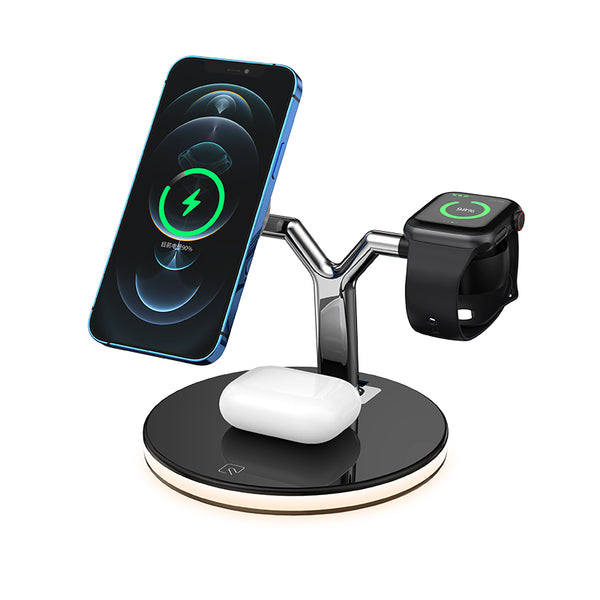 In appearance, the SINREGeek 3 in 1 charger is surprisingly similar to Belkin, but its support frame is "Y" instead of "T". In my case, the Y-shaped charger has beautiful lines.
 I took a Video of the working performance of the SINREGeek 3 in 1 wireless charger.
When fixed by a magnet, your phone will have nowhere to go. Even if your phone vibrates with an uninterrupted message chain, it will not be free unless you want to. Even better, with Magnetic, you can rotate your phone to any angle. Keep it open, you can see the text rotate sideways to watch movies or AppleInsider YouTube videos, and then return to portrait mode to hold countless TikTok videos. Very convenient.
It does its job perfectly and makes me want more SINREGeek chargers as soon as possible. There's simply no substitute for your phone magnetically locking into the proper charging position (other than physically plugging it in). With This 3 in 1 chargers, you don't risk coming back to a phone that was slightly misplaced and never charged. 
Most importantly, his price is almost one-third of Belkin.