Can I use the MagSafe charger for my iPhone 11 Pro Max OR Android Phone?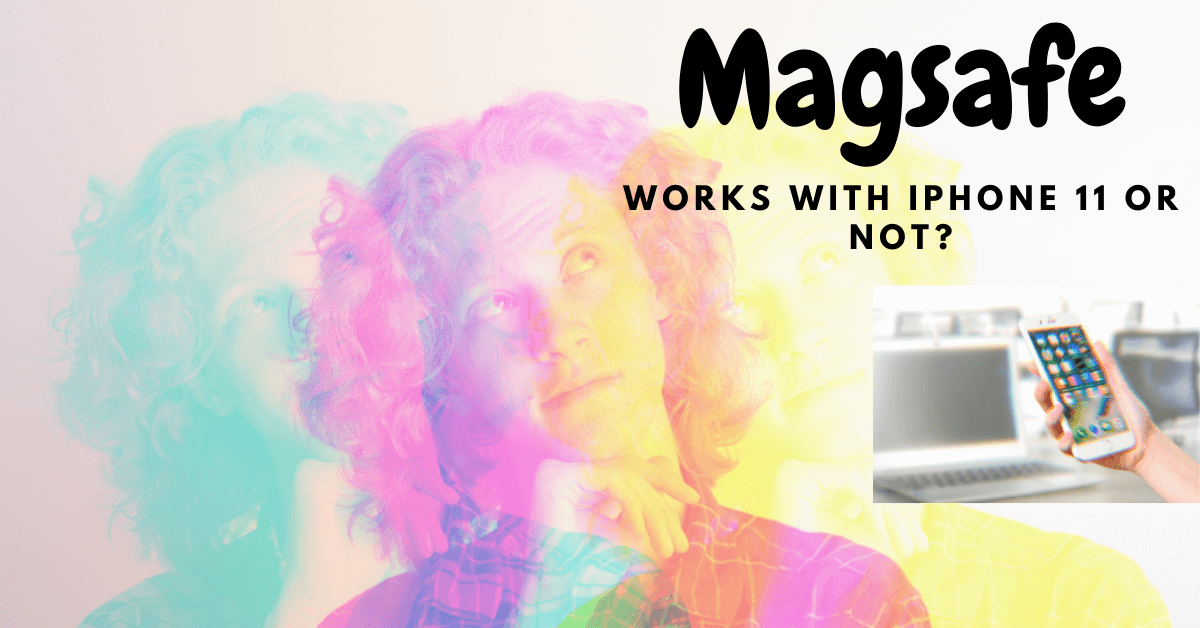 The release of iphone 12 has brought earth-shaking changes to wireless in-vehicle devices. No need
 worry about misalignment when charging your phone,
The wireless car charger no longer requires a clip or arm. With magnetic stand. You can put your phone on your phone at any time and enjoy fast charging and navigation. At the same time, the magnetic force is very strong. Don't worry about slipping due to bumps in the road. So the question is, 
Can I use the new Magsafe wireless charger to charge iPhone 11?
The answer is: yes!

Today, I will test the charging speed of the original Magsafe and SINREGEEK magnetic chargers for non-iPhone 12 phones. If you want to buy a new magnetic charger compatible with iphone 12 and iPhone11 or Android phones at the same time, don't leave until the end.
Original MagSafe charger for Iphone 11 test charging
Now we all know that, thanks to this new magsafe charger, iphone 12s can finally charge wirelessly with 15 watts of power, which is really great.

And it supports standard Qi charging, it can support various devices, just like the Apple list on its website.
This morning, I plugged in my Mac Pro which has USB Type C. I went ahead and set the maximum on my iPhone 11 Pro. It started charging as usual and everything is going well, now 10 minutes later I moved on, I picked up my phone and I was surprised that their ratio only rose by two percentage points, yes, it is exactly the same as a lot of you out there, I was expecting 7.5 watts for this kind of charging Many technical websites said that this is the standard of 10w 15w qi charger, which is exactly the standard accepted by iPhone 11.

So out of curiosity, I went ahead, purchased a well-rated charging app, and ran one of the many tests I will mention. The first result of medium is 4.98 watts. Now, I am expecting 7.5 watts and 4.98 watts in fact. It takes 4 minutes to charge this cell phone by two percentages!

At the same time, I found some things, the first one is that my phone is already quite charged, so I thought maybe this is limiting my wireless charging, because my battery is quite good already charged. The second thing is, you know I'm plugging in my MAC Pro monitor xdr, maybe it can't provide all the power needed for this new charger, but it does say on the box that you need a 20-watt USB Type C charger Instead of 18 watts. So I decided to solve these two problems right away!
I grabbed a 20-watt adapter plugged into the new magsafe charger, then picked up my iPhone SE to fully align it and started testing. After about 10 minutes, I got my result, its power is as low as 1.8 watts!
Now this is definitely not right. This phone can accept 7.5 watts and the battery is almost dead! So it should be able to accept the full 7.5 watts of the charger, right? By then, I grabbed the real charging stand by the way, put the iPhone SE here and tested it again, and the result was a shocking 8.4 watts! It only takes an average of 39 seconds per percentage point, compared to an average of three minutes! !
I have to say that I couldn't believe it, so I tested it again with the Magsafe charger to make sure it was perfectly aligned.
When I got a lower 1.49 watts! After that, I did a lot of tests, picked up the iPhone XS, and used different coils. To ensure this, I also tested the Samsung Note 20 and chose the Mophie charger that has been on sale since Apple's release. The results are now very interesting. I don't know you, but I am not only planning to use this charger to charge the iphone 12. I want to replace multiple chargers. I have these new devices at home, so I can quickly charge the new iphone 12s, and at the same time, I can throw away Airpods here, or throw away other devices (such as Android phones or old versions iPhone), because these things are much better, more stylish, smaller and more beautiful. 
I have a few standard people like Mophie, so I tested it on the iPhone SE and it got 5.5 watts, just a bit shy of 7.5 and my iPhone 11 Pro's max got 7.14 watts, although it was well charged over 80 When I go back to use the magsafe charger, I continue to charge the iphone 11 pro max with a 20-watt brick with a power between 2-3 watts, just like when connecting it to my professional display xdr, no more than on the iphone SE 2 watts.
My iPhone XS also has 1-3 watts on magsafe instead of 7.5 watts.
Next is the time to test Note 20, it can accept 15W fast charging, but I don't want magsafe to provide it here, because obviously it is designed for iphone 12, but I hope to reach 7.5W at least. I can't find the same app, but I found an app that can read the amplifier, instead of getting about 1.3 current from a cheap qi charger, I got 10 of them and kept disconnecting, even if it It is perfectly aligned. This means it takes 13 hours or more with Note 20 instead of 3.5 hours with 7.5 watts of power. IPhone between super and 6-12 hours!
Now, it is planned to use this magsafe charger to charge various devices. Although I know this will not magnetically align like it will work with iPhone 12 and one of these devices is my Airpods pros and cons, now these things need about 3 hours of charging time with cheap QI charger, but if you decide to use your MagSafe charger , It takes about 5 hours in those 3 watts in Max, it takes about 5 hours if it runs at just 1 watt like I sometimes see with iPhone SE, which means it takes 15 hours to charge your Airpods In comparison, it only takes two hours to plug them into a standard lightning rod!
SO what have we learned? Well, first of all, don't expect the Original magsafe charger to provide you with 7.5 watts of charging power.
You will usually need an iphone 8 or iphone SE, X, XS, 11, all of which are even 5 watts that Airpod professionals can use power. I know that many people mentioned this on the review site, and they mentioned exactly what you expected, because that is what other iPhones allow, and this is exactly what most Qi chargers will provide you. I don't know why this is happening, but in fact, we are working on this new magsafe charger with less than half the power consumption, which can sometimes be eight times lower than the power consumption of one of the devices I expected to plug in. 
If you're like me, it's a shame. You want to replace some wireless chargers with a new, sleek, thin magsafe charger so that it takes up less space and looks more sleek, which allows you to For your iphone 12, you can quickly charge the iphone 12, but at the same time, you can put down the android phone or other people in the family, your spouse or children using the old-fashioned iphone with wireless charging function, they can also come in. You know that popping it up like that and getting wireless charging, that's not a good idea, unless you really don't like anyone else using this charger, and you want them to say about 6 times in half an hour of charging time Wireless charging is really frustrating. You definitely don't want to change other wireless chargers or charge other devices and things like Airpods. 
SINREGeek magnetic wireless charger charging test
I got a real SINREGeek magnetic charger. It looks good quality. I opened it and took a look inside. The magnet particles are arranged neatly and the coils are also large. It should become a brand with a high evaluation score.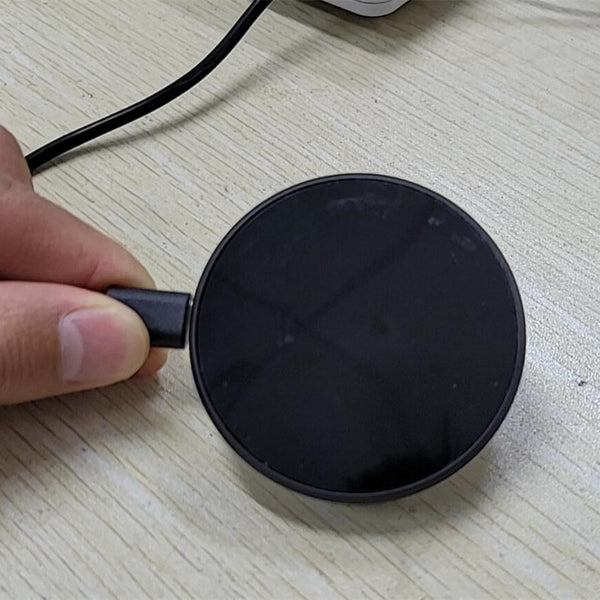 Another great thing is that this brand is very comprehensive. In order to make the magnetic charger compatible with IPhone12 and other mobile phones, they can provide an additional option "add a separate magnet plate" so that it can be precisely aligned to charge your phone.
This is the magnet plate I got. It's better than I thought.
I can easily install it on my Android phone according to the user manual.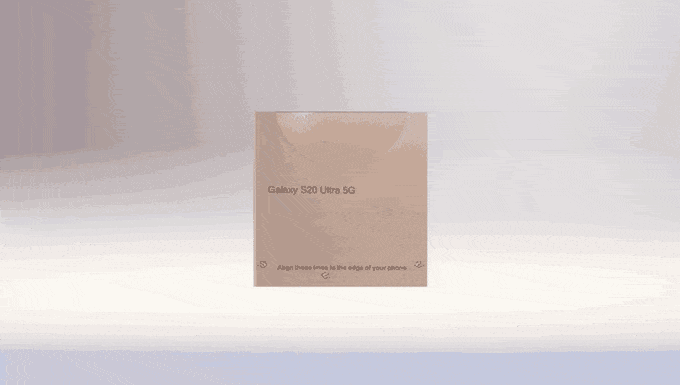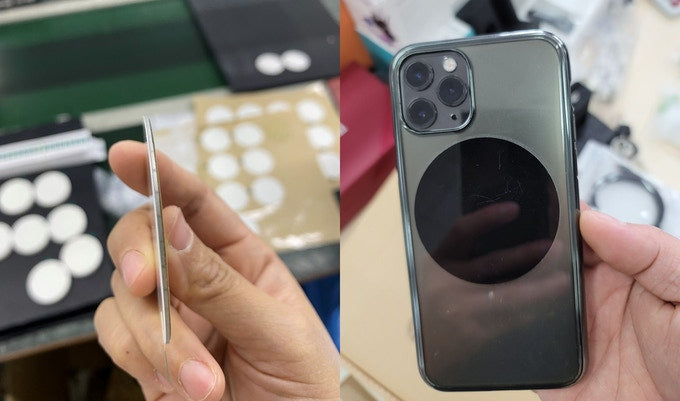 The size of the sticker is the same as that of a magsafe compatible wireless charger.
Let us look at his charging performance on different phones.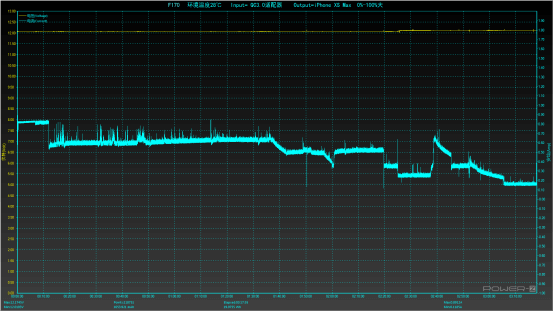 To my surprise, unlike the original magsafe charger, sinregeek compatible Magsafe charger can charge iPhone XS with 7.5W charging power, which is several times faster than Magsafe charger, and the charging is very stable, only at the end. After fully charged, the charging speed will be reduced to protect the battery.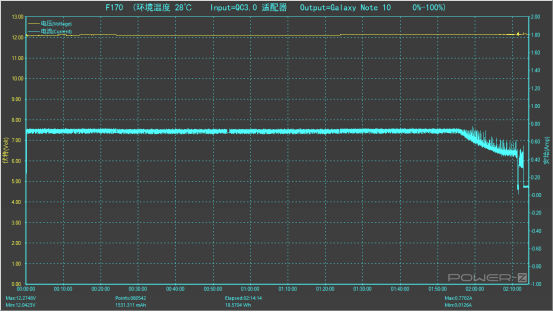 I replaced my mobile phone with my mother's Samsung Note10, and the charging performance was even better than that of IPhonexs.7.5W fast charging.

I will give SINREGeek a completely different impression: a charging brand whose quality will never be lower than the original Apple charger.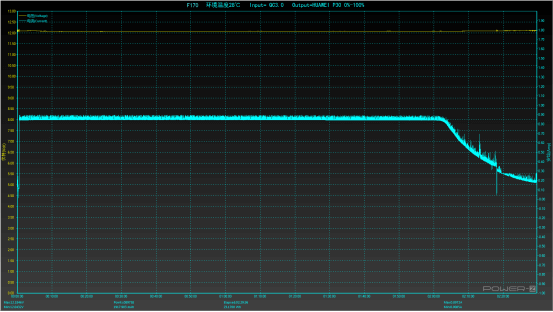 Huawei P40 charging speed test
Obviously, if I want to buy a new magnetic charger compatible with IPhone12 and other mobile phones, SINREGEEK is the best choice, and adding a separate magnetic plate is more perfect.
You may also like...
3-in-1 Wireless Charger MagSafe Compatible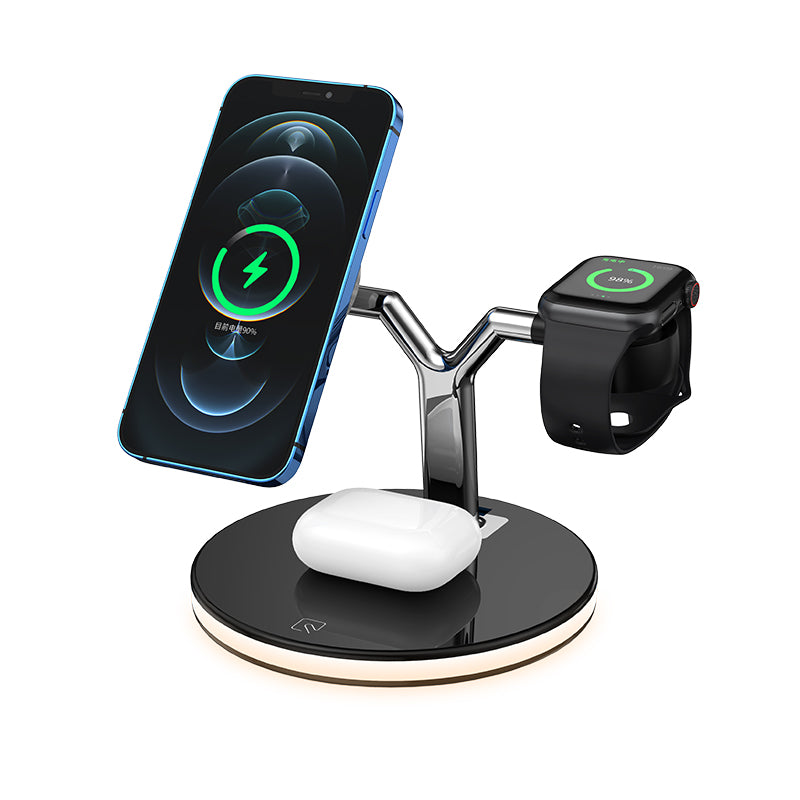 Updated car vent mount pro with 15W fast charging,Made of metal material,say goodbye to plastic.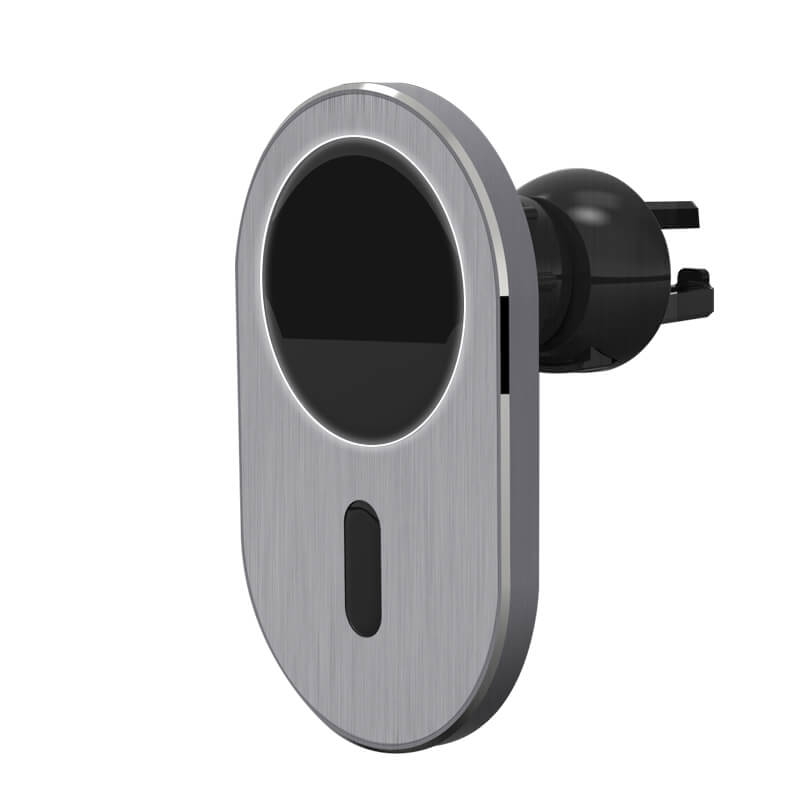 Powerful magnetic wireless car charger 15W fast charging.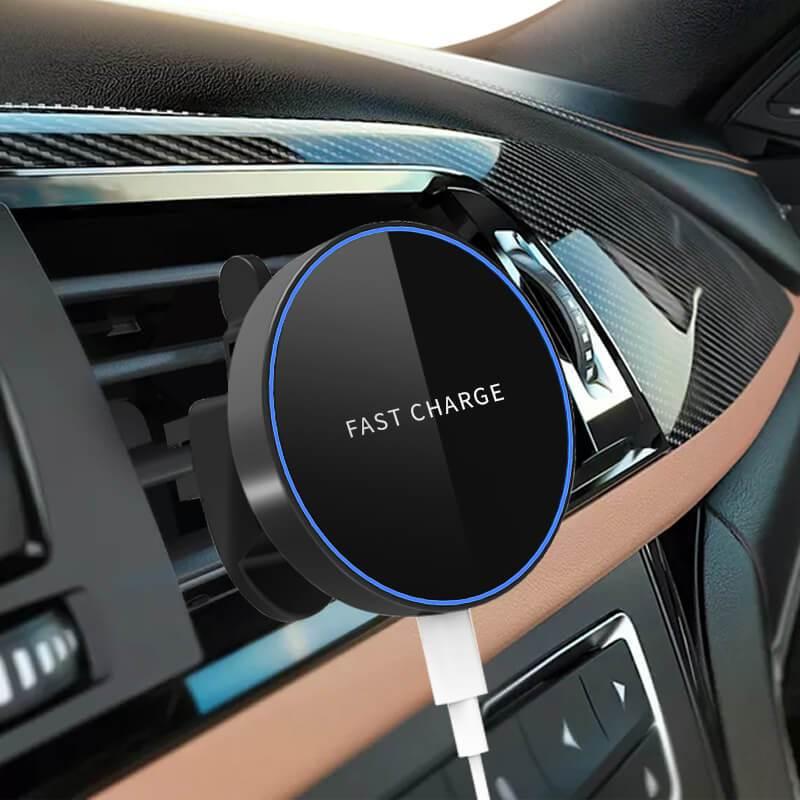 Magnetic Wireless Car Charger Mount iPhone12 holder In Car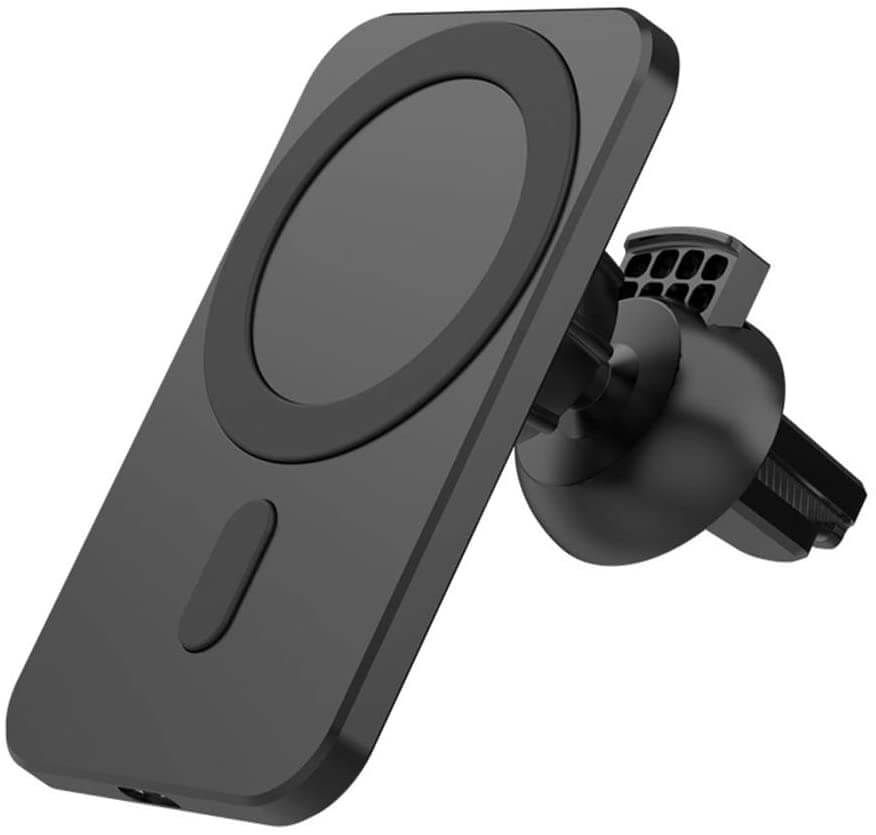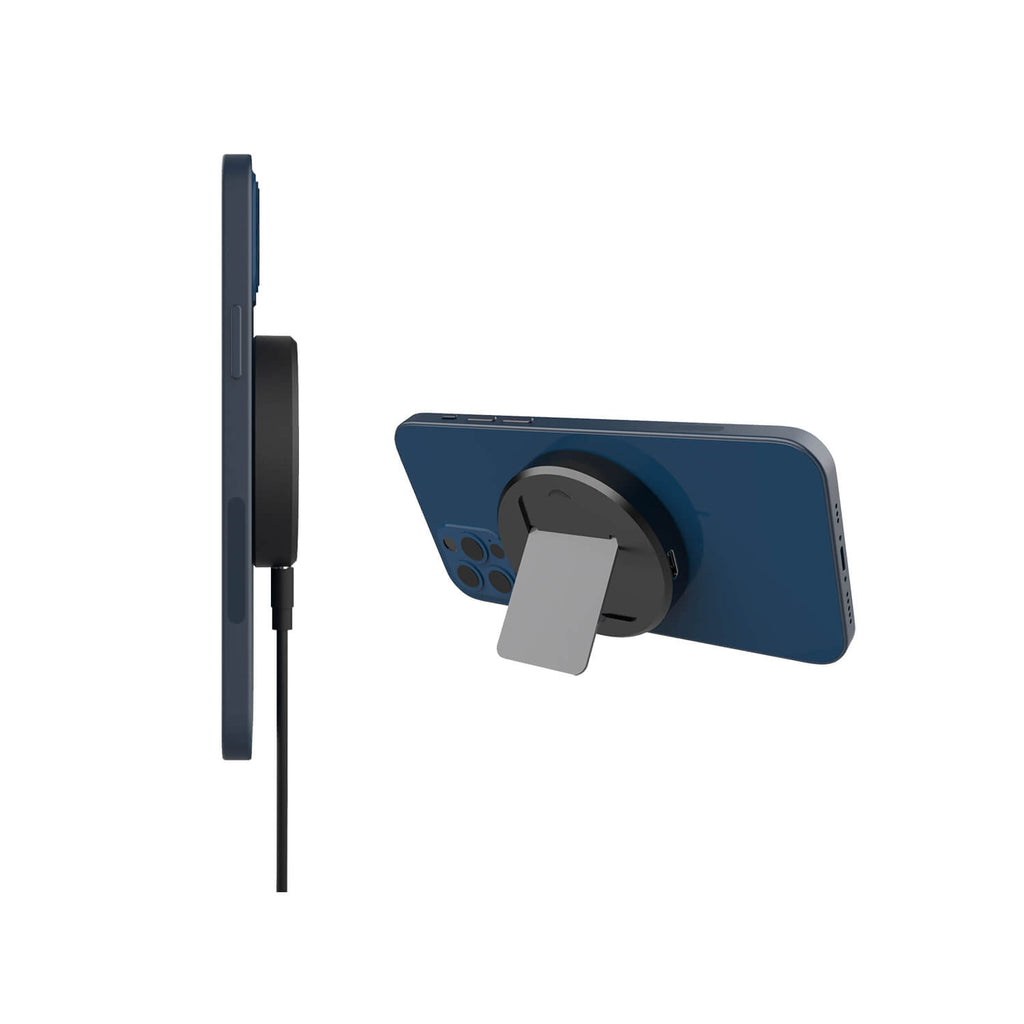 >>> Previous: